Buying fur in China
Buying for fur in China is a recent trend that promises a new frontier for AVANTI's high quality design fur garments.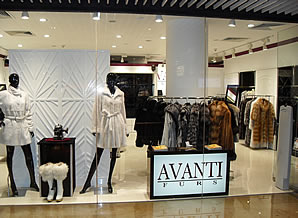 Just as in other garment sectors, the Chinese market sets its own fashion rules.
AVANTI designs especially for the Chinese woman and launches a fur collection only for China. With its two fur stores opening in China, AVANTI feels that investing in the Chinese fur fashion is a careful step into understanding the relationship a woman is looking for in a fur coat.
Fur jackets, fur accessories and many other items of the AVANTI fur collection can be found at our fur store in China located at very central points in downtown Beijing.