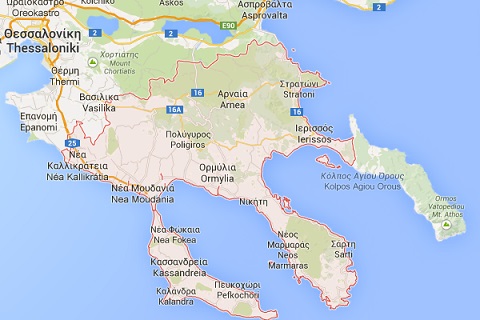 HALKIDIKI…An intoxicating combination of blue and green Magic
The Halkidiki prefecture consists of three peninsulas that cannot be more different, which form the unity that promises rich cultural, relaxing and nightlife experience. These peninsulas, from west to east, are Kassandra, Sithonia and Athos.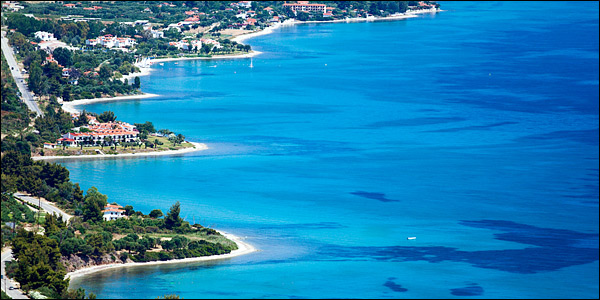 Besides peninsulas, however, Halkidiki prefecture also comprises North Halkidiki, East coast and West coast regions. While engaging nightlife can be found on West Halkidiki and Kassandra, wild natural beauty and relaxing vacation are best to be enjoyed on Sithonia and East Halkidiki.
Year by year, Halkidiki is visited by numerous tourists from all over the world, wishing to enjoy its beautiful nature, pristine beaches and tucked away bays with hills and mountains as a backdrop, cultural events and rich nightlife. By coming to Halkidiki you can't miss the crystal clear sea, beautiful environment and diverse architecture, which is why you should rent a vehicle to perceive as much of its uniqueness as possible. If you are looking for a night entertainment, Kassandra is your best choice. If activities in magnificent nature are your favorite, Sithonia is irreplaceable. Athos, known as the Monastic Communtiy, features various interesting monasteries in an engaging environment. While traversing Halkidiki, don't overlook picturesque villages and settlements, each featuring appealing architecture and history. To witness one of the oldest human findings in Europe, visit Petralona Cave on West Halkidiki.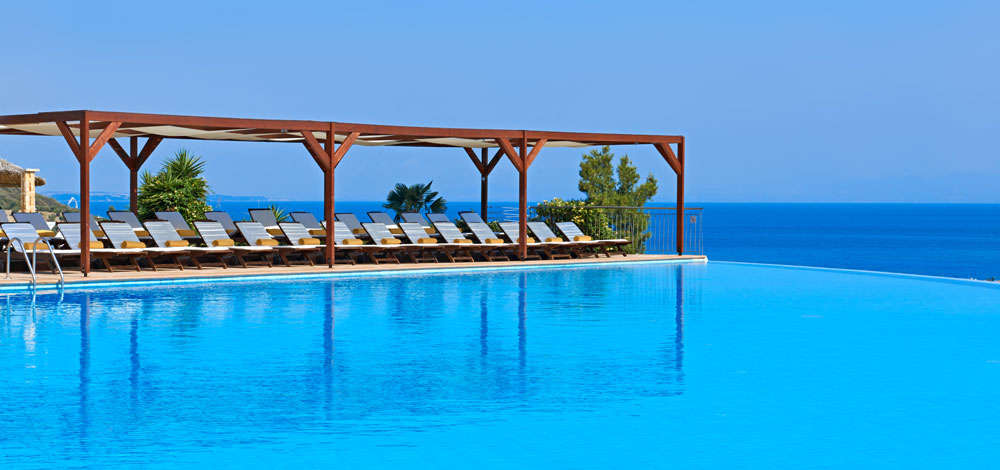 The quality tourist infrastructure of Halkidiki constantly improves, and you can find here a wide range of facilities catering to all travelers. Whether you need a peaceful or exciting vacation, hidden beaches (mostly on Sithonia and East Halkidiki regions), crowded beaches with bars (Kassandra and west coast of Halkidiki) or something else, there are options for everyone. You can choose to stay either in a luxurious hotel, rental villas,  elegant studios and apartments, or camping. The fact is that wherever you choose to stay, you'll never be far away from the beautiful sea that shamelessly penetrates the coast, exceptional natural beauties and an excellent time. You can also plan an excursion to the nearby city of Thessaloniki, the second largest Greek city with a nice seaside promenade and rich history, displayed in its museums, fortress and acropolis.
The road network of Halkidiki is extensive, taking you not only along the coastline, but inland, too. Use them to pay a visit to surprising points of interest and elevated grounds, which offer terrific panoramic views encompassing a distant sea and beautiful environment.
Halkidiki abounds with beautiful beaches that deserve your unconditional attention. Some of them appeal to the water sports enthusiasts, while others are perfect for the night owls that don't mind welcoming sunrise in a beach bar (Kassandra). If you would rather be alone in a hidden cove, the best chance to find such a spot is on Sithonia. Besides beautiful beaches, Halkidiki also boasts rich archaeological findings and historical monuments. So don't waste your chance to enrich your vacation with these exceptional sites.
Picturesque villages have picturesque history, too, spanning primeval, ancient, Byzantine and Middle Ages periods to the present day. If you are limited with time and need to leave something behind, make sure not to exclude Parthenonas (Sithonia), Afitos (Kassandra) and Arnea (North Halkidiki) villages.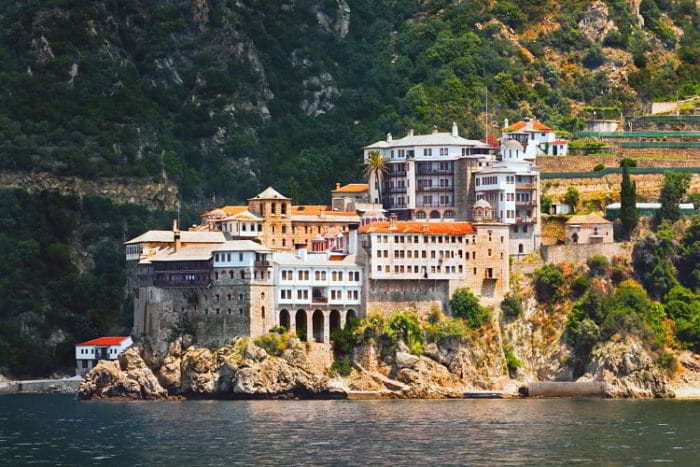 FURS in Halkidiki
Halkidiki's proximity to Kastoria makes it a destination for fur shopping. Fur coats in Kastoria are found throughout the city.
Kastorian fur is well known all over the world for it's traditional craftsmanship and unique elegance.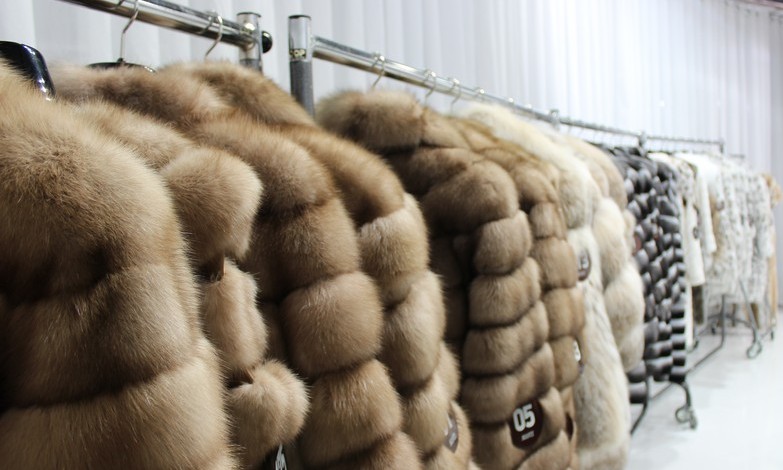 AVANTI FURS, one of the oldest fur manufacturers in Kastoria, is located at the entrance of the city and still maintains the fur factory next to the fur showroom. It is unique to see how fur skins are made into magnificent fur coats.
Mink fur coats come in many different mink colors, and of course Blackglama fur coats are always available to please those who love the most famous black mink type of all.
Lynx coats are very popular in the AVANTI FURS collection.
Sable and chinchilla are also our designer's favorite furs to work with. Swakara styles are also available in our 2017-2018 collection in many new colors.
Available in different styles and all sizes, the Kastoria fur store of AVANTI FURS is of course the location where all AVANTI coats are first available.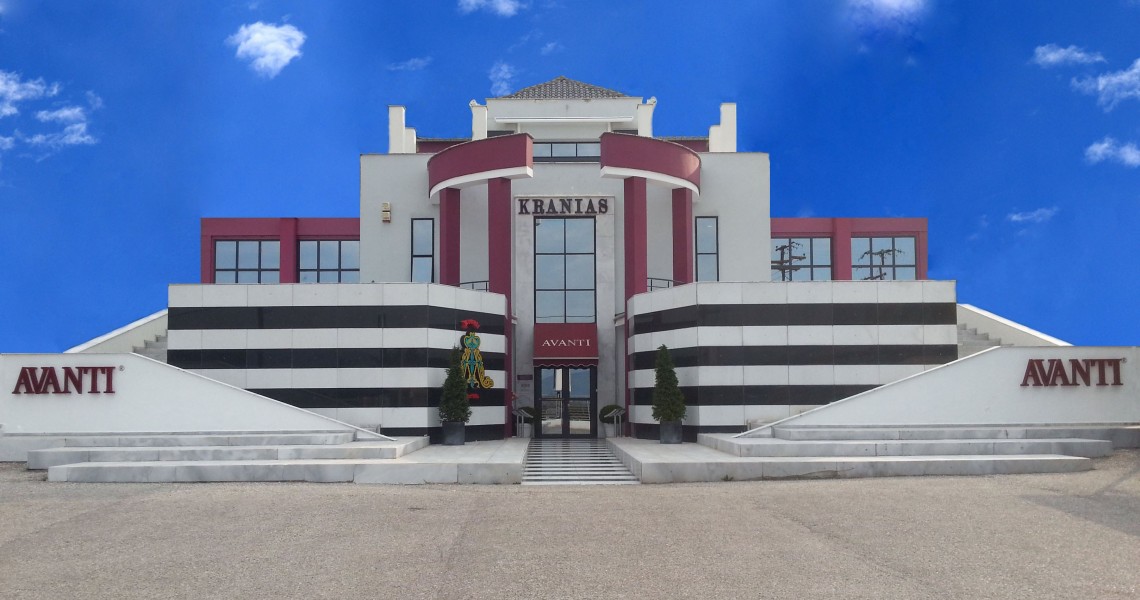 From Halkidiki to Kastoria
Halkidiki is very close to Kastoria, the source of Europe's fur manufacturing, via Thessaloniki. Top Kastorian fur brand AVANTI is less than 2 hours drive from Thessaloniki airport. The route from Halkidiki to Kastoria through Veria is almost 270km, a very picturesque route.
Most visitors rent a car and drive to Kastoria, a beautiful field trip combined with buying a fur coat.
Call AVANTI Furs fur factory in Kastoria for directions to how to get to Kastoria and our beautiful fur stores!
 
SHOP ONLINE! FREE SHIPPING WORLDWIDE!      
Contact us:
Tel: +302467085900 Fax: +302467085902 
1st Klm. Dispilio Kastoria 521 00
Kastoria Greece.

     +30 6989908888
Find us Social:
    
Subscribe to our Newsletter and get Exclusive infos and News:
Text your name at  info@avantifurs.com