Quality
Raw materials are of utmost importance in the fur sector. Their selection must therefore be based on strict criteria. Mink, sable, cat lynx, chinchilla, fox and swakara are a few of the fur skins selected by AVANTI. The company's raw materials are procured from recognized auctions in America, Scandinavia, Canada and Russia, and are treated at top fur tanneries in Europe and America. Furthermore, all skins used by AVANTI are Original Assured Farmed Skins.
NAFA


Kopenhagen Furs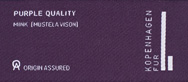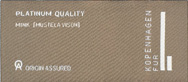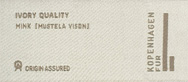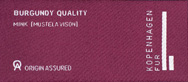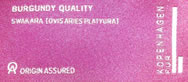 Saga Furs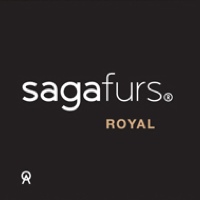 American Legend Blackglama

SOJUZPUSHNINA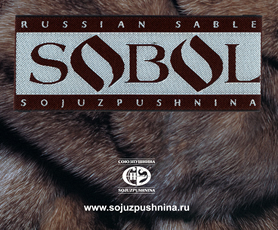 Swakara

Swakara white label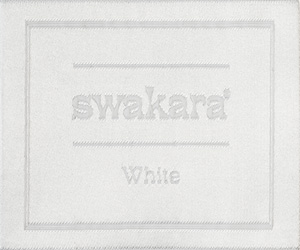 Origin Assured (OA)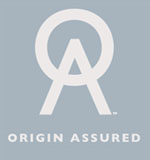 Specifically, the Origin Assured (OATM) label has been designed to certify transparency of product origin. The OATM label certifies that the product originates from a country that complies with the regulations and standards governing fur production. Therefore, the OATM label confirms that all furs with the AVANTI label are 100% Origin Assured.