ΑVANTI FURS buys White Swakara Top Lot, excellent fur skins for a special lady.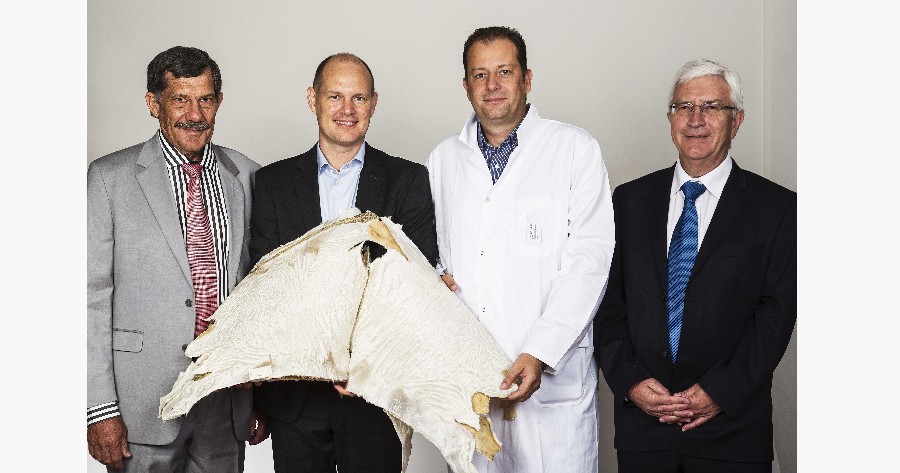 The White Swakara Top Lot Was Sold To A Greek Furrier Having Ambitions Of Developing The Fur Industry In Greece.
Bought At Kopenhagen Fur's Auction, The White Swakara Top Lot Will Be Manufactured In Greece And Finally Sent To China. A Chinese VIP Lady Is Going To Look Stunning Wearing The White Swakara Fur Coat From This September Auction's Top Lot. The Lot Was Bought For 1,340 DKK Per Skin By Mr Argiris Kranias, From Kastoria, Greece. He Bought The Lot With The Purpose Of Using It For An Elegant Swakara Fur Coat.

Argiris Kranias Is The Owner Of AVANTI FURS, Along With His Brothers Stavros And Loukas. He Finds Quality Very Important. The Fur Company, Established 150 Years Ago, Owns And Operates All AVANTI Fur Stores. Customers Can Buy The AVANTI Fur Coats At 27 AVANTI FURS Stores And Sales Points Worldwide. AVANTI FURS Works With All Kinds Of Fur And Buys Several Types Of Top Lot Skins Each Year. All The Lots Are Used In AVANTI Collections Made In Kastoria, Greece.

- The Profit To Be Made On The Swakara Coat Will Be Donated By AVANTI Furs To A School In Kastoria. The Fur Manufacturing School, Where Every Young Person In Greece Can Learn How To Work With Fur, Was Founded In Kastoria And Is Supported By HAF, The Hellenic Association Of Fur, Says Argiris Kranias.

The Purpose Of The School Is To Teach Young People To Work With Fur And Hopefully They Can Get Jobs In The Fur Industry Afterwards. Sayng That Mr. Argiris Kranias Buys All Kinds Of Skins For The Students To Develop Their Sewing Skills. This Can In Longer Terms Mean That The Fur Industry Provides A Focus For The Students And Their Design With Fur Will Be Even Greater.

AVANTI Is Proud To Own The Top Lot Of White Swakara Skins Sold In Copenhagen's September Auction Of 2014.