Avanti Furs Online Collection – New Categories & Products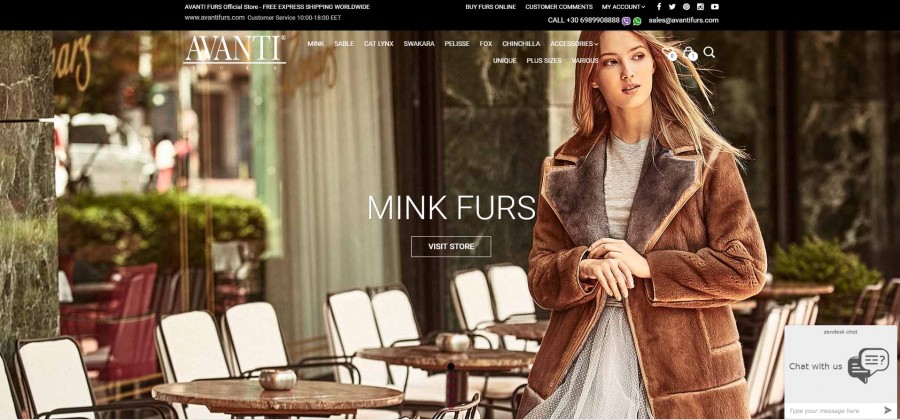 Discover all our New Collection, Exclusive - VIP Choices & New Fur Garments, designed for each woman!

Exlusive Fur designs you have never seen before, designed from Avanti Furs specialists for You.
Limited edition Fur Coats & Jackets for your special appearances.
Top quality fur skins met the great technique of Avanti Furs artisans!
Amazing fur coats in Sizes that will satisfy every woman.
Sable, Cat Lynx, Mink, Swakara and Fox are only some of your choices.
Hundreds of new Avanti Furs garments to Discover!
"Sort by Newness" and explore hillarious new Avanti Furs products!
We are Social!
Like us @Facebook
Follow us @Instagram
Pin Avanti Furs @Pinterest
Like @VK
We ♥ talking to you:
Use the chat platform at Avanti's Furs online store, we answer immediately!
Viber ~ Whatsapp ~ Messenger
Tel: +30 6989908888